Skip to Content
Americana Motor Hotel
Relax at the Speed of Light
Driving down Route 66 you'll find our nostalgic, playful retreat where the allure of hitting the open road meets outdoor thrills under wide-open skies. This is where lawn games by a fire pit and heated-pool swims happen year round. Where bikes are available and you can pop a top on a cold can in the Backyard. Whether you're on a fresh-air escape to hike under clear skies, planning a family ski trip, or driving in to see the Grand Canyon and our legendary stargazing, the Americana Motor Hotel offers everything you need for the next stage of your journey.
Five Features You'll Love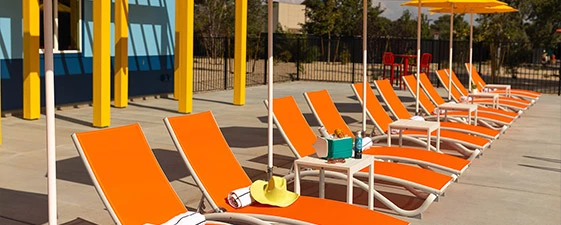 There's Fun Here
Stretch your road-weary legs and soak in our heated pool, play yard games or just pop a top and kick back by a cozy fire pit in our Backyard.
Road Trip Goals
Pull off Route 66 and right up to your room. Flagstaff and all of Northern Arizona's stunning landscapes, iconic natural attractions, and cool cosmic adventures await.
See What's Around
Incredible Value
With all the features and amenities included in your stay, you get the best bang for your buck when you bunk here.
Easy Being Green
EV chargers. Drought-tolerant plants. Dark-sky friendly lights and paint. A canned beverage menu. It's how we help the planet.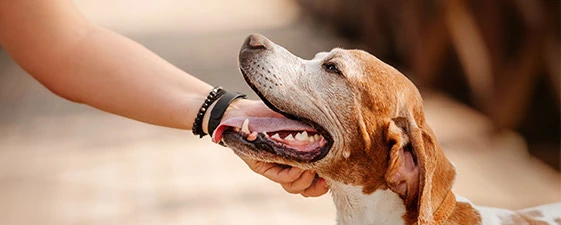 Come. Stay. Play!
Adventure pups are welcome here. They even have a place "to go" in our fenced-in Barkyard and their own wash station.
From the moment you park through checkout, when it comes to what's included with your stay, the sky is no limit. Take a look at some of our favorites and then check out the rest of the list.
Check Out Everything Included
Sip
After a long road trip, nothing says "welcome" quite like a nice cold drink. Having your coffee hot and ready every morning? Well, that's welcoming, too. And, when these are included in your stay, there's nothing better.
Explore
Use our bikes and telescopes to explore the Earth all around us and the skies above. Whether you choose to take the path into town or peer into the vast expanse, it's included.
Park & Charge
Roll off the road and into any parking spot you like. Need electrons? Plug your EV into one of our two charging stations. It's all included.
Sleeping Space
Conquer inner space in our super-comfy Mini Full, Medium Queen, and Large Two Queen guest rooms. Our plush beds — with premium linens and hypoallergenic pillows — and blackout shades are the stuff of dreams, and the 43-inch 4K TVs, refrigerators, and walk-in showers are all convenient and essential. As for the disco balls… those are just fun.
View Guest Rooms
Our Backyard Oasis
Head to our Backyard for a great time and casual vibes. Splash into our heated pool year-round or just relax around a cozy fire pit. With yard games, hammocks, and seating areas tucked among native landscaping, our Backyard is purpose-built for easy, breezy good times.
Come Out and Play
Rooms for Your
Whole Crew
From graduations and traveling sports teams to classic family road trips, we offer special pricing on group room blocks. Plus, we can accommodate your large vehicle, too. Whether you need more room to sleep or space for extra wheels, you'll be all set for a great time.
Start Planning
Explore Northern Arizona
Parked on Route 66, we're minutes from the heart of Flagstaff — home to Northern Arizona University — and an artistic, eclectic, outdoorsy haven for fun-loving free spirits. Cross the Grand Canyon off your bucket list, it's just one of the natural wonders nearby. Hit the trails and slopes, visit shops and galleries downtown, or just take a moment to look up and marvel at being in the world's first official Dark Sky City.
Discover Your Reason To Visit
Out-of-this-World Events
There's always something going on in our Backyard and throughout our hotel. Take a look at our calendar of events to see what's happening during your stay or get inspired to plan a visit.
See Upcoming Events
Totally Trivia
C'mon smarty pants, test your knowledge against friends and fellow travelers with a friendly round of trivia hosted by our team in the lobby. Canned beer, wine and cocktails for purchase, tasty snacks on us and souvenir prizes up for grabs.
Get Your Games On
Hang out in our rec-room inspired lobby and wind down the week with good old fashioned board games, tasty snacks and canned beer, wine and cocktails for purchase. Challenge friends and strangers to win great prizes or kick back with your crew.
Write On!
"We had the best time at the Americana! Our little pup was welcomed with NO PET FEE — which was a major reason we decided to try out the Americana vs. the other hotels in the area. The "Barkyard" was perfect for potty breaks. "
-Sharon C | TripAdvisor
"The service was fantastic from check-in until after checkout. They have a text message service that they use for you to get a hold of them, and they are very prompt with responding. The rooms are beautiful. You can tell a lot of care went into the design of the place."
-Alex Gendreau | Google Reviews
"The location is so convenient for hiking and local food spots. The rooms are eclectic and the bed was super comfy. Would definitely stay again!"
-Joshua Whitfield | Google Reviews
"A disco ball in the room, what could make your stay better? The bed! The bed was amazing. The decorations are fun. The fire pits and corn hole games add extra excitement. To top it off a small dog park. I am sure we will be back!"
-Minday Haugen | Google Reviews
"What a great place to stay. Rooms were clean and very comfortable. I love the quirkiness of the place, like the disco ball in the room. Very pet friendly and great amenities for all."
-Mini O. | TripAdvisor